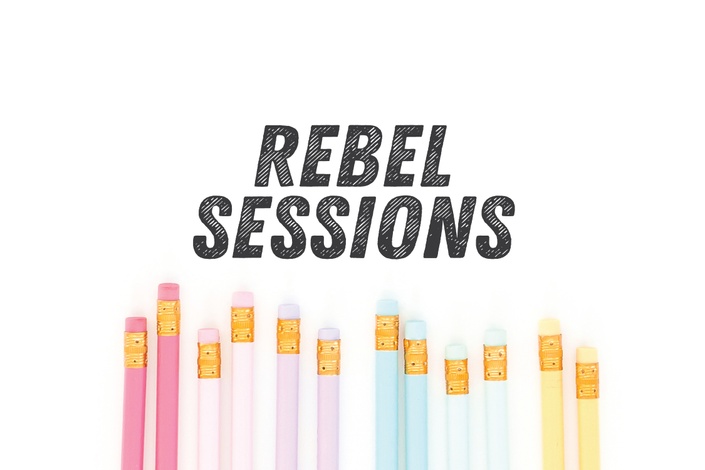 Rebel Sessions
Accountability and Focus for Product Based Biz Owners
Rebel Sessions will open soon!
Finally! A mastermind for product based business owners! Join us, Kelly & Caroline from the Creative Biz Rebellion Podcast, for monthly accountability group meetings and discussions around topics that are specific to product based business owners. We will help you filter through the crap to help you and the members of your Rebel Session totally rock your product based businesses. Each Rebel Session will consist of 4-6 product based business owners including one of us as a group participant - we want accountability buddies too!
Interested?
Duh. Of course you are! Its every shop owners dream to have a group of other shop owners in their corner! We ALL want and need this camaraderie and collaboration!
Rebel Session are going to be monthly group chats that are theme based. Each month will focus on a different topic related to owning an online shop! Here are just a few of the topics we will be discussing in 2018:
Marketing
Launching a Product
Pitching to the Media
Social Media
Holiday Prep
In Person Markets
Pricing & Finances
Wholesale
AND MORE!
Each month there will be meetings with your Rebel Session, a FREE webinar, a private FB group conversation, and mini workbooks to help you stay on task. We know how hard running a product based business can be, but you don't have to do it alone. Our partners, family, and friends can only understand so much unless they are actually working in this business too. It's time to open up and connect with other people who get it! Join us won't you?
Your Instructor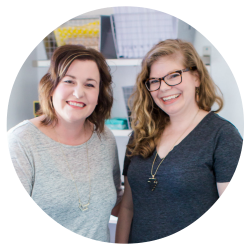 Kelly from Hello World Paper Co. & Stamps and Caroline from Caroline Creates are two product based biz owners who want to connect with and help other product based business owners. The product based business world is shrouded in mystery... why? We believe that when we lift each other up we not only help someone else's business, we learn things along the way, and we help the industry grow! There is plenty of room for everyone! So come and join us as we help you filter through the crap to help you totally rock your product based business! After all, creativity is the ultimate rebellion!
Course Curriculum
Start Here
Available in days
days after you enroll
The Groundwork
Available in days
days after you enroll
September 2018 - Holiday Prep/Q3 Shop Audit
Available in days
days after you enroll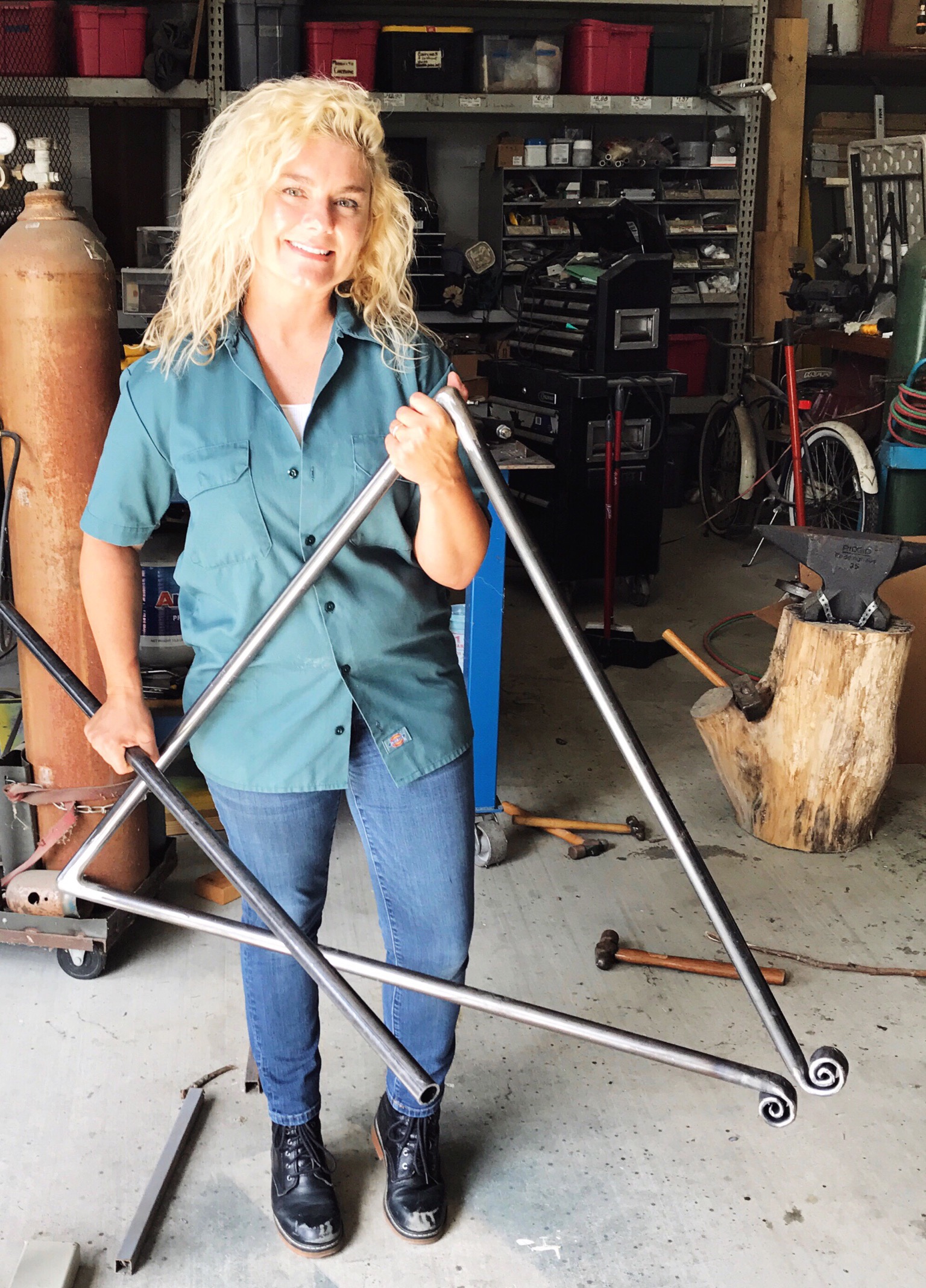 One of the highlights of my months since joining Rebel Sessions has been our online monthly face-to-face meetings. I look forward to hearing what everyone has been working on and what their goals are for the following month and then watching my group members make their goals happen! I am so proud of each of them! And of course, it's so wonderful having my group's support. I know that they are just one message away if I need some encouragement or advice! Being a part of Rebel Sessions is fulfilling in sooo many ways!
- Brandy Aubé,
Designer/ Fabricator
Frequently Asked Questions
Who is Rebel Sessions For?
Rebel Sessions is for all product designers, artists, and makers! For example, if you design products and have them drop shipped to customers, make products with your own two hands, sell baked goods, design jewelry, work the craft market scene, or create artwork for sale or license, then Rebel Sessions is for you! We want committed, focused creative Rebels in each session so if your artistic passion drives your business and you want to see it succeed then you are in the right place! If you have questions about weather or not your biz would fit into Rebel Sessions just email us!
[email protected]
When do the Rebel Sessions start?
Rebel Sessions are monthly group accountability calls with Kelly or Caroline. Each month you will be grouped with the same 4-6 product based business owners, who just like you, want a support group to help them thrive in the product based biz world! Enrollment is currently closed, but will reopen again on April 18th - so mark your calendars! Scroll to the bottom of this page and put in your email to be notified when enrollment opens back up!
Why do I need to commit for 4 months?
We ask for a 4 month commitment from our Rebel Session participants because we want to form true business relationships and to be honest, friendships. This takes time and trust from all members of each session. How can you get to know someone, understand someone, and support their business whole-heartedly all in one month? You can't. Each month you will be grouped with the same people who will come to rely on you and what you bring to the table. Commitment is important and expected. After the 4 months if you don't feel it's right for you, you can cancel. Wanna taste of what it will be like? Come join our FREE Co-Working PJ Party on April 27th at 7:30 pm CST! Sign up for our newsletter to find out more about this event! http://eepurl.com/ckzGT1
What is the time commitment for Rebel Sessions?
Every month there will be an 1-1.5 hour long group accountability group meeting plus some accompanying worksheets that need to be completed before the call. Total for the month including chatting with new biz besties, the FREE workshop, and cheering each other on will be about 5 hours a month. This does not include all the things you are going to be inspired and motivated to change and improve on in your business or all the additional orders you will have to fill from making those improvements!
What does a typical month's schedule look like as a participant of Rebel Sessions?
Typical Schedule: (Sample ONLY does not reflect actual dates for May) May 1st: Worksheet PDFs are emailed to all participants & uploaded to the Rebel Session course page. May 5: LIVE Webinar with Kelly and Caroline on monthly topic. (Replay will be available) Week of May 14th: Rebel Session groups meet via Zoom Conferencing (Times TBD based on group needs and Zoom is totally free!) Ongoing: Discussion in private FB group about this month's topic as welll as any other issues or questions participants have. Ongoing: Updates to the Resource section of the group page.
What if we can't meet during the day?
No problem! You will be grouped with other biz owners who have the same schedule as you! We totally understand if you have a full time job and are not available during the day. We have been there and we want to make sure that having a "day job" doesn't hold you back so don't worry! We've got you covered with evening and weekend groups!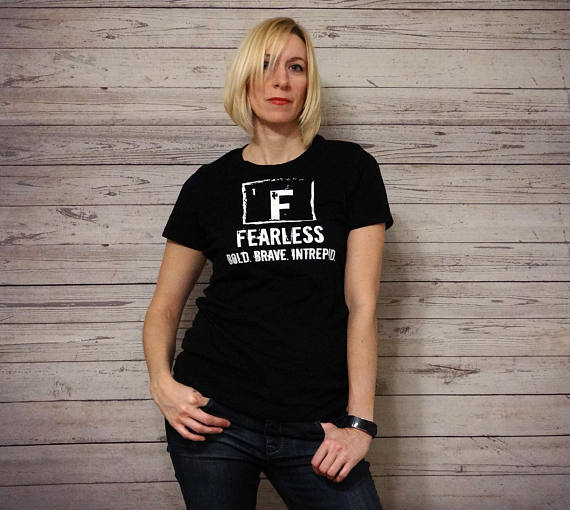 I really NEEDED some product-based biz besties and Rebel Sessions came along at the perfect time! I have no business friends to bounce ideas off of and my husband wants to be supportive, but has no understanding of this stuff. I was almost ready to give up for a while there. With the Rebels, I have a small group of like minded people who GET it and have ideas and suggestions and listen and give me valuable feedback. And quickly!! I feel like I'm getting to know some great biz friends and it's such an incredible feeling. Caroline and Kelly are wonderful and share great content on the monthly webinars, and our individual group video calls are invaluable. I feel like I'm making so much more progress than I did ALL last year when I was just basically talking to and answering to myself. I so happy I invested in myself and business!
- Tara Kahn, www.seagoatsoul.com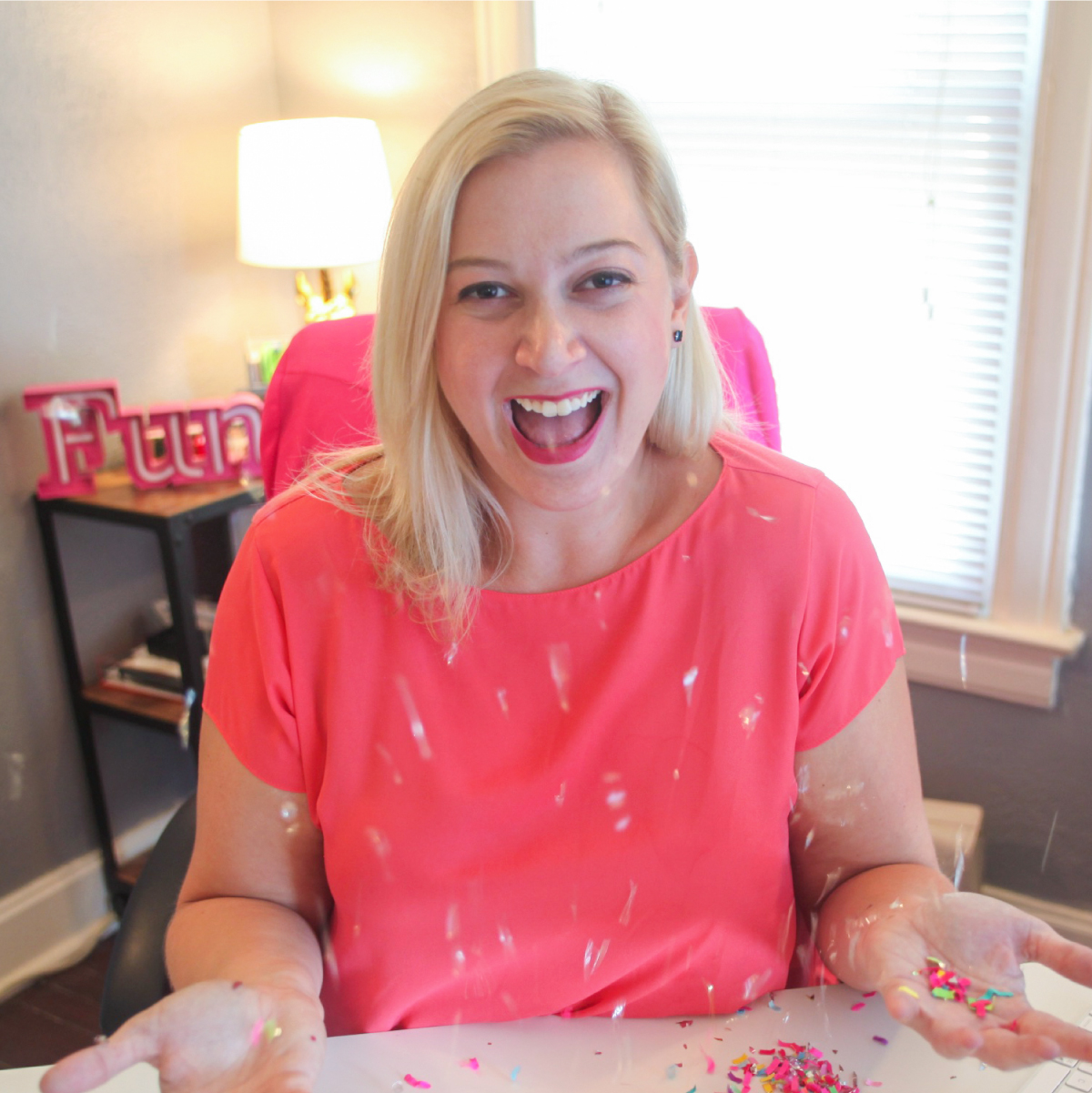 Being a part of the Rebel Sessions community has been great so far! I love being a part of (and having access to) a community of other dedicated, creative makers! It's easy to ask questions, seek guidance, brainstorm, bounce ideas off each other, get motivation, clarity, vent -- whatever you are looking for! If you are a creative, product-based business owner, Rebel Sessions is for you!
- Caitlin Miller, www.favorsandstuff.com

Every member of Rebel Sessions will get:
Groups of 4-6 product based biz owners who want to collaborate with, bounce ideas off of, raise a glass to, and receive feedback from, other amazing product based biz owners. Each group will also have one of us, Kelly or Caroline, in the group as a participant! We will be working on our own shops right alongside you so we can all learn from each other's experiences!
Monthly online group chats via Zoom conferencing with accompanying mini workbooks to keep you organized.
Monthly topics will be discussed and worked on during the accountability meetings in addition to any feedback you need for your shop! EACH person will have the opportunity EVERY MONTH to discuss their business goals for the month and receive feedback on ideas and upcoming projects they have.
Each month we will discuss the topic and, working together, will help you make a plan to move your business forward!
A monthly schedule of what to do when to keep your shop running smoothly.
Monthly webinars are included and focus on selected monthly topics including marketing, social media, technology, wholesale, Etsy, branding, managing your money, and more!
A private FB group for your accountability group just in case there is something that can't wait until the next meeting!
But the best part is that you get a safe, open, supportive, competition-free environment where you can ask questions and get feedback from other shop owners who may be going through or have been through the same struggles as you. Let's lift each other up!!
PLUS - Join before Friday, September 14th and get the CBR Rock Your Shop Holiday Extravaganza Course for FREE! (a $99 value!) AND all of our previous Rebel Session workshops (a $200 value!) including:
Productivity Tools and Tips for Makers
This is NOT a group coaching program! These are small group masterminds with Kelly or Caroline as participants. Let's all grow our businesses together! Rebel Sessions is for product business owners in all stages of business! We have groups for brand new business owners all the way up to full time makers! Rebel Sessions will light a fire in you to do more with your business and be your best self! Having someone in your corner who "gets it" is priceless.
Rebel Sessions will not be available again until December 2018/January 2019 and the price will be increasing*, so sign up to get a notification when enrollment is open and soon you will have everything above plus the wonderful feeling of knowing that you have people in your corner who support you and your shop!

*Price increase will not effect current members. If you sign up this round you will be locked in at the current rate.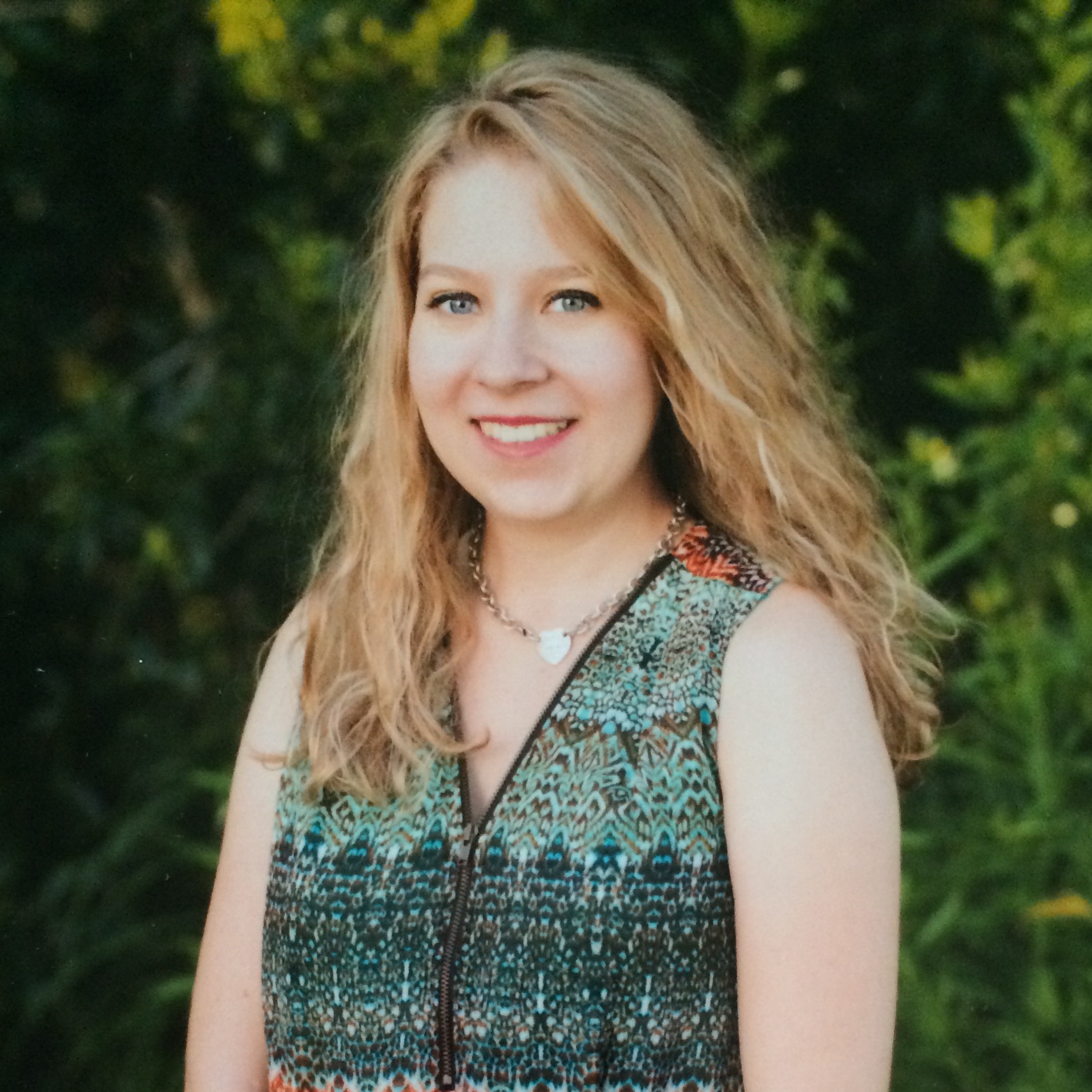 If you're on the fence about joining Rebel Sessions, let me give you the confidence to make the jump. After the very first meeting, I was so fired up to go do things in my business… and to cheer on the other ladies in my group. It was tax season and I'm an accountant by day, so I was the least motivated I'd ever been to build my business. Ending the call and buzzing with ideas was a huge surprise and relief. It's very cool to get an inside look at different kinds of businesses and even cooler to chat and brainstorm ideas and then watch them come to life. We always hear that you need to find your people, and this is a great way to do just that. I honestly care about the ladies in my group and I can't WAIT to see what they can do!
- Cassidy Scott, Cassidy Noga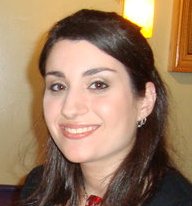 Rebel sessions was a big leap for me, but I'm so glad to be apart of it!
If your like me, and still trying to figure it all out, I would highly recommend Rebel Sessions.
It has provided me with a group of knowledgeable woman who listen, and offer advice. It's a place to share, bounce ideas off one another, and seek input on my latest projects. Monthly webinars and topics are a great way to re-evaluate whats going on in my shop, and see if can implement any new structures. If you're a business owner looking for guidance, someone to communicate strategies with, or just want accountability for finishing projects and running your business, then rebel sessions is for you.
- Kristina Hoover, www.kristinahooverfineart.com
This course is closed for enrollment.